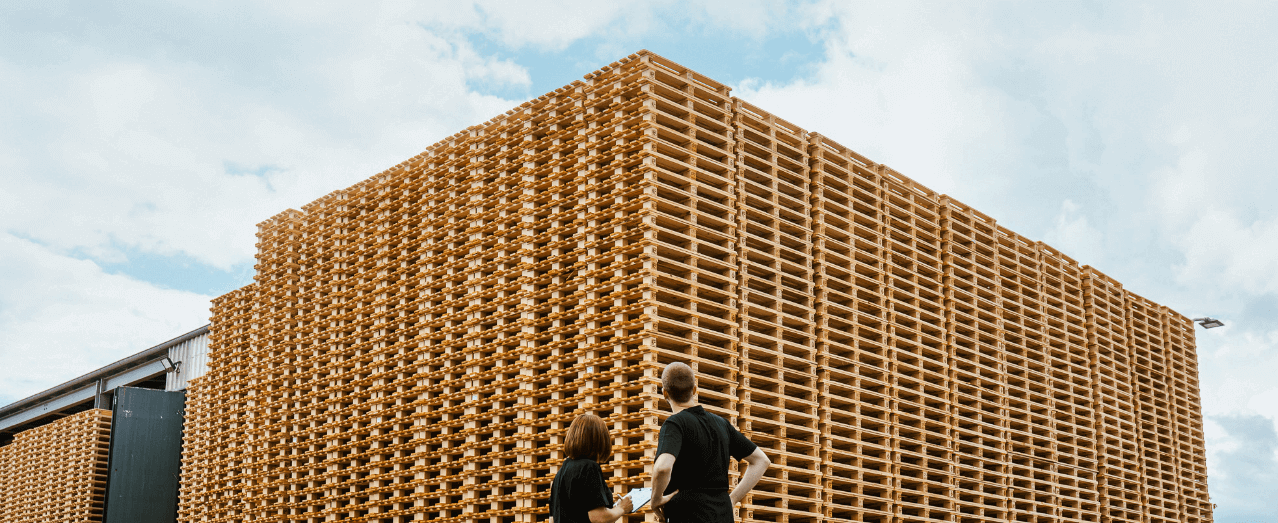 All good things come with dreiso!
Some say we are a manufacturer of pallets and load carriers. We say that too – and yet we are much more than that: we are a modern, service-oriented solution provider. With a coordinated portfolio of products and services, we take our customers' loading equipment logistics to a new level.
We optimize processes, create sustainable, resource-saving products, increase profitability and work quickly, reliably and efficiently.
As the region's leading pallet manufacturer, dreiso customers can rely on top-quality load carriers. Whether buying or renting, repairing or sorting – our products meet the highest demands. At dreiso, modern production facilities meet over 65 years of experience in the market. These deep roots and the long journey shape our products and services, but also our extensive network in all directions.
Thanks to sophisticated, digital processes and a strong, international logistics team, dreiso customers can count on numerous advantages. Or as we say:
All good things come with dreiso!
Top quality products
Efficient logistics
Quick & easy order
High cost transparency, low effort
Flexibility and scalability of charging logistics
At dreiso, the needs of our customers come first without compromise. We are the strong partner in the fast-moving and complex world of modern logistics. We create added value for our customers with our products and services.