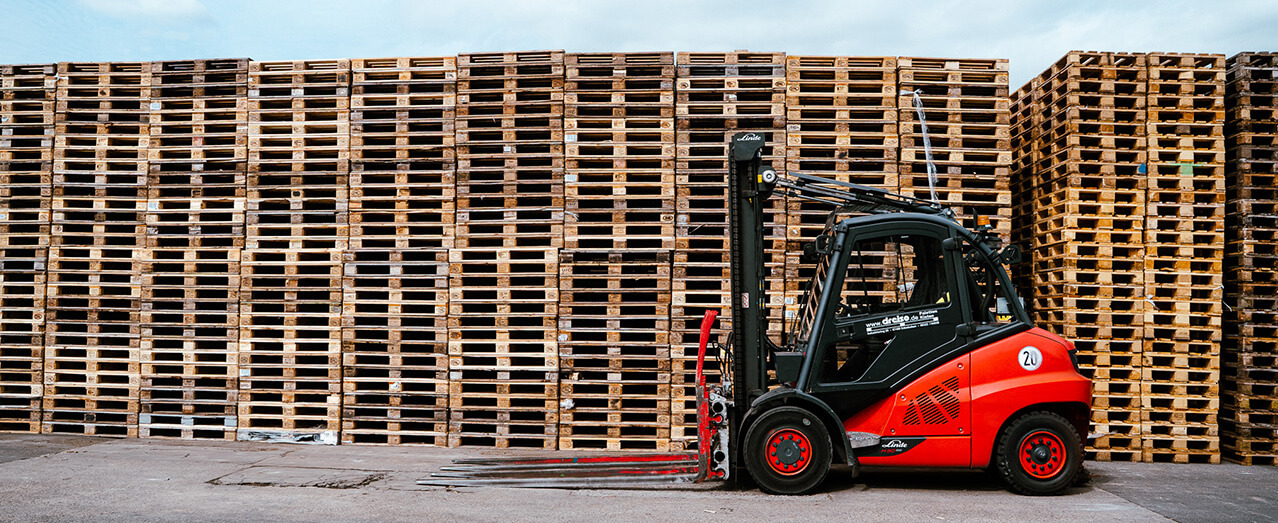 Know what you have. With the dreiso sorting!
With dreiso's sorting service, customers can bring structure to their in-house pallet pool. Larger companies in particular are often in possession of numerous Euro pallets in different grades at various locations and logistics centers.
dreiso collects the unused load carriers at the respective locations and sorts them in the in-house, modern facility according to the official EPAL classifications. Via a web portal, dreiso then provides a constantly updated overview of the pallet stock, which the customer can then use flexibly and optimize its logistics processes on this basis.