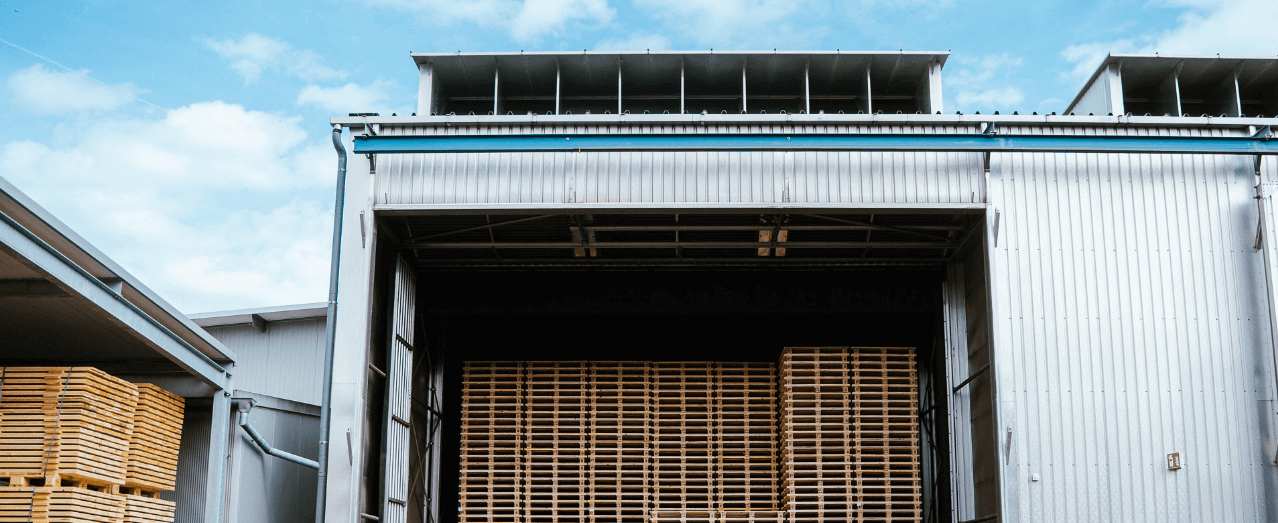 Drying & IPPC Treatment
dreiso GmbH applies heat treatment (HT- Heat Treatment) in its own drying chambers of the manufacturer Mühlböck.
Here, the pallet wood is heated to a core temperature of 56° C for at least 30 minutes. This causes the killing of pests and mold spores. Thus, the pallets can be used for export to third countries.
To exclude subsequent formation of mold on the pallets, dreiso offers drying of the pallets. For this purpose, the pallets are dried to an average wood moisture content of approx. 22%. Furthermore, during drying, resin channels and resin pockets are dried out by the high heat, so that no sticky resin traces adhere to the wood.