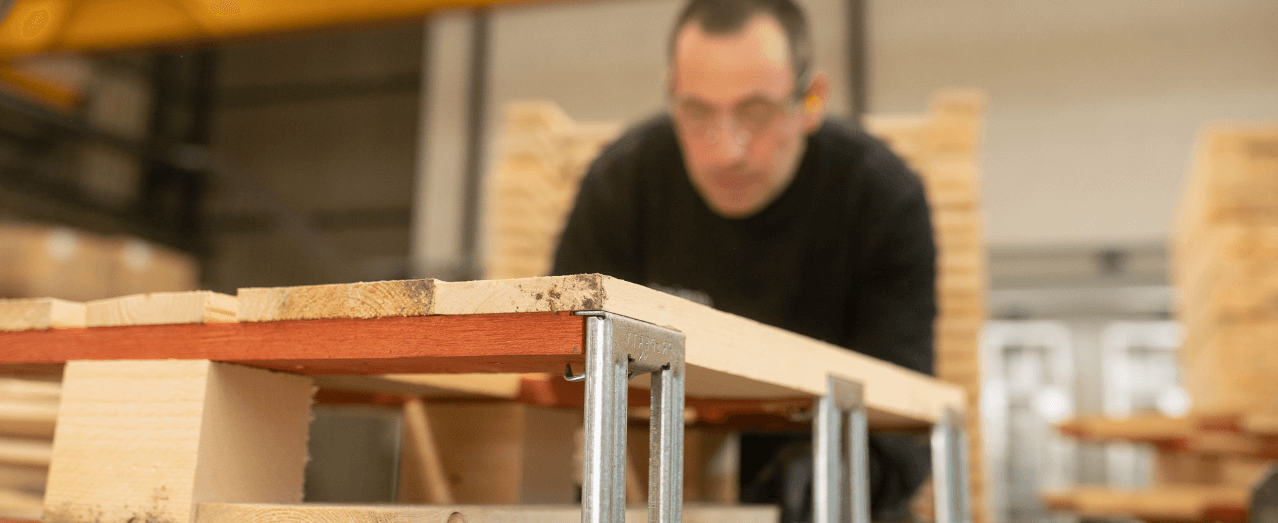 dreiso fixes it!
A special service offered by dreiso is the repair of EPAL Euro pallets and Box Pallets. As a licensed EPAL repair company, we offer our customers a straightforward exchange service. dreiso delivers an agreed number of sorted and repaired pallets on the desired date and takes away the defective load carriers in return. This means that new, functional load carriers are ready for use as quickly as possible, while repairs are then carried out at our plant. This is resource-saving sustainability as a service from dreiso.
Our modern, semi-automated repair facility enables the sorting and repair of up to 2,500 Euro pallets per day, effortlessly meeting even the greatest challenges.
We will be happy to provide you with a quote for the dreiso repair service.