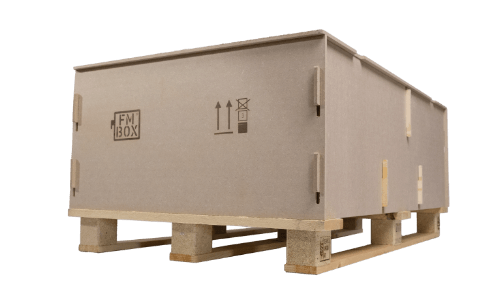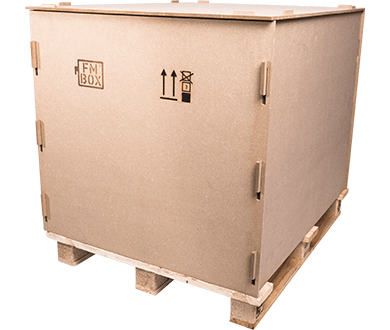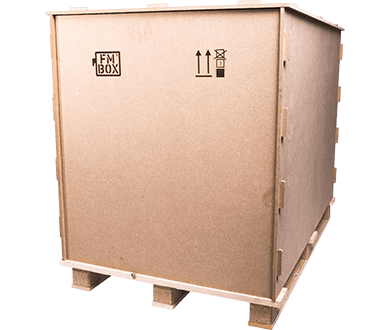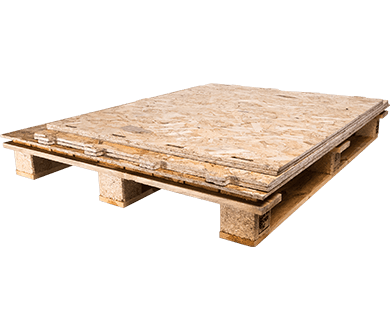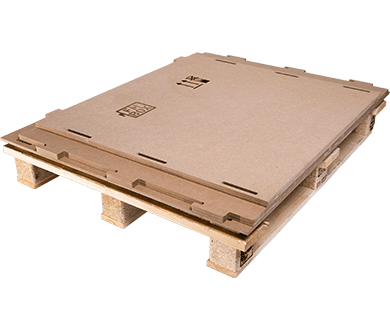 The FM-Box® developed by dreiso combines functionality, efficiency and sustainability in a unique way. Discover this modern transport box for yourself!
The FM-Box® is a transport box specially developed by dreiso that offers many advantages. The box, which is produced using CNC technology, is particularly impressive due to its tool-free plug-in technology and the associated reduction in volume when empty or in storage. This enables sustainable savings in storage and transport costs. This modern system packaging can be set up in less than 60 seconds – and without any tools at all. As standard, we offer the FM-Box® in 1200 x 800mm and 1140x760mm, but also special sizes or individual, customer-specific variants can be realized quickly and flexibly thanks to our in-house production. This is the FM-Box®, the sustainable system packaging from dreiso.
Dimensions
L: 1200 mm / 1140 mm
W: 800 mm / 760 mm
Advantages
Quickly mountable without tools
only one material: wood
flexible sizes due to production with CNC technology
inexpensive purchase
space-saving for storage and transport
free from wood preservatives
individual branding possible
maximum repairable and recyclable
Facts and info
Dreiso has developed a fix mountable transport box, which is why we call it FM-Box®. The system does not require any screws or tools thanks to an intelligent plug-in system. The FM-Box® can be assembled and disassembled within a very short time without any tools and thus meets all the requirements of a modern and flexible load carrier. The FM-Box® is made of only one material: Wood. Thanks to the modular design and the smart system behind it, the box is maximally sustainable: based on a natural, renewable raw material, repair is easy thanks to the simple exchange of parts and the complete box is fully recyclable.
A big advantage of the FM-Box® besides the safe transport of goods and merchandise is the space-saving storage and transport in folded condition.
We offer the box in standard dimensions 1200mm x 800mm and 1140 x760mm, but thanks to our modern production we can also meet individual customer requirements. Special sizes, wall reinforcements for extremely high loads or customized inlays are also possible, as is individual branding.
The FM-Box® is stackable, can bear a superimposed load of 500 kilograms in the standard version and is free of wood preservatives. IPPC-15 heat treatment protects the box and contents in an environmentally conscious manner, making the FM-Box® a multifunctional, reusable system packaging for domestic and export use.
FAQ
The product name "FM-Box®" is an abbreviation and stands for:
- Fix mountable BOX
- Fast Mounted BOX
- Facile Mountable BOX
- Facilement Montable BOX