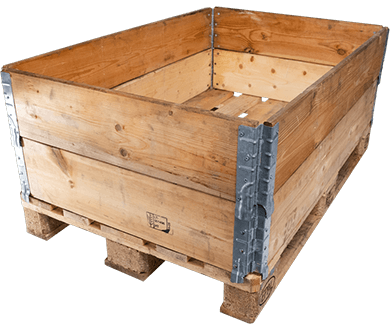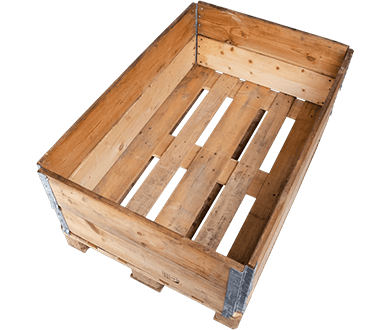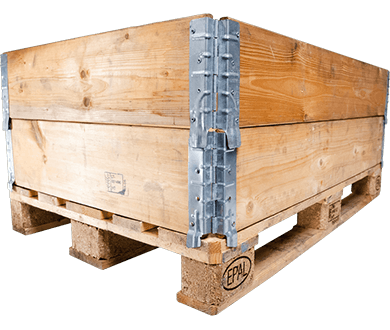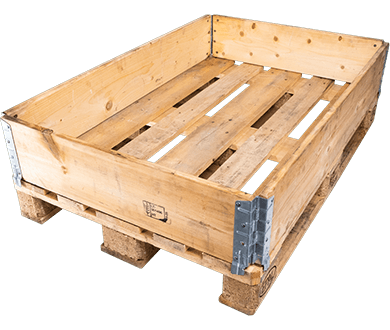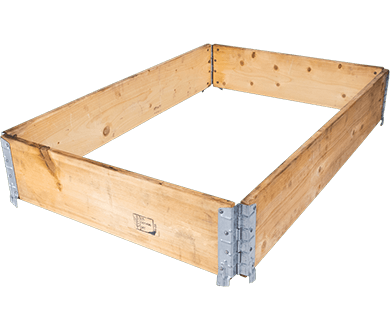 Wooden stacking frames from dreiso provide additional protection and stability for products during transport and storage. In the standard 1200mm x 800mm version, the are fully compatible with common pallet formats, ensuring optimum use of space. The stacking frames are stackable, collapsible and diagonally foldable. Production from 20mm thick plank wood and galvanized corner hinges makes the frames robust and durable.
Dimensions
L: 600 mm / 1200 mm
W: 800 mm
H: 200 mm
Advantages
space-saving storable
Low dead weight
High load capacity due to steel corner fittings
also available in IPPC standard
flexible container system due to stackability
individual formats possible
Facts and info
Wooden stacking frames are a perfect solution for efficient, flexible and sustainable logistics. They offer improved protection of products while being cost-efficient and environmentally friendly. The frames are made of sturdy 20mm thick plank wood with sturdy steel corner hinges. The biggest advantage of the stacking frames is their flexibility. The stackability creates a modular container system, which allows variable transport solutions to be created in no time at all. In addition, the frames can be folded to save space when not in use or during transport, saving up to 85 percent space. Thanks to dreiso's modern production lines, individual customer requests can be implemented in addition to standard formats.
Product request Wooden frame
FAQ
Rigid or foldable wooden frame for safe storage and stacking of goods.