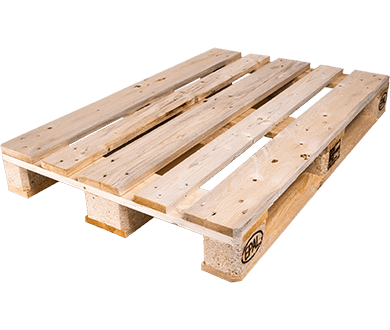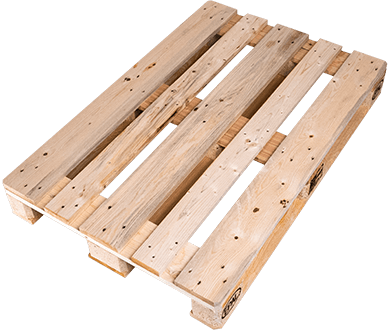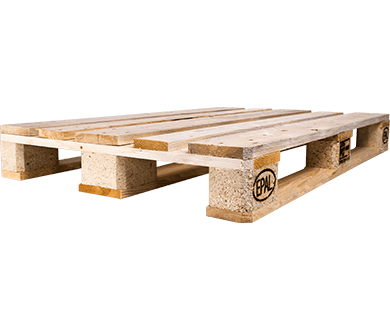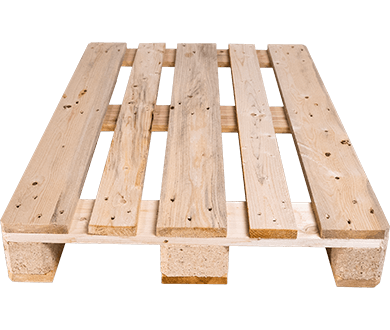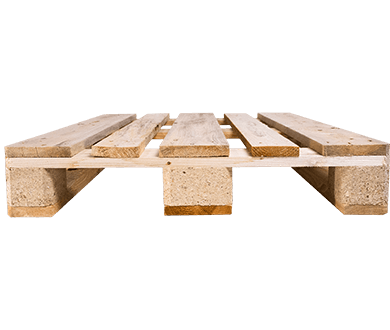 The Euro pallet called EPAL 1 is the classic in transport: standardized dimensions, stable, loadable and reusable. We offer the Euro pallet in different quality classes.
The Euro pallet is the perennial favorite in transportation, or as we say: the wooden pallet with the license to exchange. Because the standardized pallet with always the same dimensions of 1200mm x 800mm x144m (LxWxH) is part of the European exchange and deposit system and thus a load carrier with real added value. The sturdy wooden construction makes the Euro pallet sustainable and resilient. The EPAL 1 pallet is the most widely used exchange pallet in the world and is versatile. Dreiso offers not only new Euro pallets from its own production, but also used ones in three other quality classes. In addition, dreiso is an EPAL-licensed repair facility that renews pallets and returns them to the exchange system.
Dimensions
L: 1200 mm
W: 800 mm
H: 144 mm
Product features
Empty weight: 20 - 24 kg
Loading capacity: 1500 kg
Advantages
internationally exchangeable and safe thanks to EPAL quality mark
worldwide acceptance
reusable and sustainable
four-sided underride with lift truck/forklift truck
dynamic load capacity of 1,100 kilograms
static load capacity of 4,000 kilograms
available in different quality classes
Suitable for high-bay storage and conveyor belt
integrated in European pallet pool as exchange pallet
Facts and info
The EPAL 1 pallet, usually simply called the Euro pallet, is a returnable load carrier produced in accordance with European standard 13698-1. The Euro pallet always has the same dimensions of 1200mm x 800mm x 144mm and is accepted worldwide. Its robust solid wood construction combines stability and durability with the sustainability of natural materials. The Euro pallet is extremely resilient and can be driven under by forklifts on four sides, which makes handling in logistics simple and flexible.
As part of the European pallet pool, the EPAL 1 pallet is internationally exchangeable.
Basically, Euro pallets are divided into four quality classes that may be used. In addition to new pallets (quality class NEW), there are used pallets in quality classes A to C, which differ in condition, but basically all can be used to their full extent. Pallets that are no longer usable can be renewed by EPAL-certified repair companies such as dreiso and returned to the exchange system.
Product request Euro Pallets
FAQ
A Euro pallet (also known as Euro exchange pallet, Euro pool pallet or Euro pallet) is a returnable pallet standardized according to EN 13698-1. It is used for transporting cargoes.
One europallet consists of 11 boards and 9 blocks. Special nails hold the construct together. Characteristic for the appearance are the five longitudinal boards on the top of the pallet.
The weight of the Euro pallet is between 20 and 25kg. The differences are mainly due to the type of wood used and the moisture content of the wood.
ISPM 15 is an international standard for phytosanitary measures for wood packaging in international trade of goods. All Euro pallets receive a special heat treatment in drying chambers, where the wood is heated to a core temperature of 56° C for at least 30 minutes.